Antiretrovirals for reducing the risk of mother‐to‐child transmission of HIV  infection (Magungunan dage rage hadarin kamuma da cuta mai karya garkuwar jiki daga uwa zuwa danta)

 

- Hausa translation

Daga runbun adana bayanai na Cochrane sabuwar shaida ta kula da lafiya.
Cuta mai karya garkuwar jiki babbar matsalace a Najeriya wanda ta addabi manya da yara na dukkan shekaru. Mafiyawan yara na kamuwa da cutar sanadiya uwa tana dauke da cutar a lokacin nakuda ko lokacin shayarwa. Wanan sako domin fatakar da jama'a akan magungunan cuta mai karya garkuwan jiki yana taimakawa wajen kare jariri hadarin kamuwa da cutar idan uwa na dauke da cutar. Bincike yanuna a karshen shekara ta 2009 yara miliyan biyu da rabi (2.5) ne kasa da shekara shabiyar (15) suke dauke da cutar, mafi yawan yaran na samun cutarce daga iyayensu mata lokacin nakuda ko kuma wayen shayarwa.
Turawa suna kiranshi (DAGA UWA DANTA). Bincike ya nuna cewa magungunan da ake baiwa mata masu juna biyu wadanda suka kamu da cutar na taimakawa wajen rage hadarin jarirai kamuwa da cutar daga iyayensu mata amma kuma anayin hakane tun lokacin da jariri yake cikin uwarsa dakuma lokacin shayar da jariri nono. Manufar wanan bita itace domin agane amfanin magunaunan muhinmacin amfani wajen rage yaduwar cutar daga uwa zuwa danta batare da wata cutarwaba. Yawancin masu bincike sun kwatanta magungunan na rage radadin cutar da kuma taimakawa wajen rage kamuwa da cutar kadan. Amma yafi rage yada cutar kanjamau daga uwa zuwa danta. Amma hakan bashi da nasaba da rashin kula da lafiya na wani gajeren lokaci.Yana da matukar muhinmancin gaske mata masiu ciki su rinka yin gwajin cutar kanjamau domin ta hakane za'a gane ko ana dauke da cutar ko babu. Ta hakane zasu iya taimakawa wajen kare jariransu daga kamuwa da cutar kanjamau.
Wanan sako cibiyar Cochrane a Najeriya tafassarashi ta adana a' na'ura.
Citation of Review: Siegfried  N, van der Merwe  L, Brocklehurst  P, Sint  TT. Antiretrovirals for reducing the risk of mother‐to‐child transmission of HIV infection. Cochrane Database of Systematic Reviews 2011, Issue 7. Art. No.: CD003510. DOI: 10.1002/14651858.CD003510.pub3.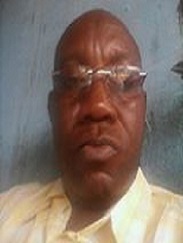 Shaaban Abdullahi: Translator