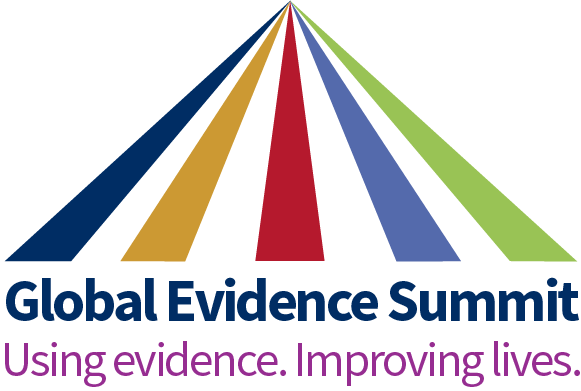 World leaders in evidence-informed healthcare and development join for first-ever Global Evidence Summit, Cape Town
Cochrane,together with four other leading organisations in the production and dissemination of evidence for decision making in the global health, social and economic policy and practice sectors,  proudly announces the first 'Global Evidence Summit' in Cape Town, South Africa.
Next year, Cochrane, a global independent network of researchers, professionals, patients, carers and people interested in health is joining four other leading organisations – the Guidelines International Network, The Campbell Collaboration, the International Society for Evidence-based Health Care, and the Joanna Briggs Institute -  to hold the first 'Global Evidence Summit' in Cape Town, South Africa from 12-16 September.
The theme of the Summit, 'Using Evidence. Improving Lives' will highlight and promote evidence-informed approaches to health policy and development, offering the most cost-effective interventions.
The summit will focus on the opportunities and challenges facing Low and Middle-Income countries, a reason why the Global Evidence Summit (GES), is to be hosted in Cape Town, South Africa. The event is expected to attract up to 2000 delegates and will bring together many parts of the evidence community to promote evidence-informed decision-making worldwide.
Founding Director of the host organisation, Cochrane South Africa, Professor Jimmy Volmink says: "This is a hugely exciting opportunity for the global evidence world. It is the first global meeting of its kind which will highlight how using evidence and information helps people make better decisions to improve lives, as well as enhance capacity development and future research in the fields of health and social development."
He went on to say: "This global event will show how the best-available evidence, clinical judgment and patient preferences are important components of healthcare decision-making."
Cochrane's CEO, Mark Wilson warmly welcomed today's news: "We hope the Global Evidence Summit will be a watershed moment in the appreciation of how evidence-informed policy and practice can improve health and development outcomes in both developed and low- and middle-income countries. The Summit will be a high-quality scientific conference; but we also intend that it will bring together international healthcare and development leaders with many of the world's experts in the production and use of high-quality evidence across many disciplines. By expanding these relationships we will ensure that Cochrane learns more about the needs of policy-makers and practitioners, and can provide them in future with even more high-quality, accessible and useful evidence products and services that change lives for the better."
More detail on dates, registration and the scientific programme will be announced in the coming months. You can find out more at globalevidencesummit.org and follow us: @GESummit
Find out more atglobalevidencesummit.org
Twitter: @GESummit
Facebook: facebook.com/globalevidencesummit/
Registration will open in late 2016.
Find out more at:
 Press contact:
For further information, please contact,
Michelle Galloway: Cochrane South Africa
Michelle.Galloway@mrc.ac.za
Jo Anthony: Senior Media and Communications Manager, Cochrane 
M +44(0) 7582 726 634 E janthony@cochrane.org or pressoffice@cochrane.org

Find out more at cochrane.org
Follow us on twitter @cochranecollab; @SACochrane